Newsroom
Spare parts of hydraulic presses for ceramic industry - types and cases made by CHAENG
2018-10-25 | Editor:
CHAENG provides large steel castings for the steel industry and building materials equipment industry according to drawings. In the ceramic industry, CHAENG supplies large-scale components for ceramic hydraulic presses for many ceramics manufacturers at home and abroad, including columns, upper and lower beams, and bases.
Project cases about columns of presses
The
ceramic press column
of a ceramic factory in Zhejiang is not dense enough. After a period of high-intensity work, the fracture occurs, which causes inconvenience to the production. Therefore, the customer repeatedly emphasized the reliability of the column when choosing press column manufacturer. CHAENG optimized press column casting process to meet the customer's processing needs very well.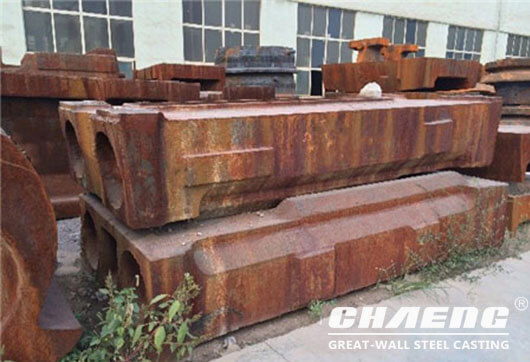 Project cases about upper and lower beams of presses
After many years of hard work, CHAENG has exported more than 20 sets of ceramic press parts to Italy. The later practice shows that the cast steel parts produced by CHAENG have stable performance and reliable quality.
Project cases about bases of presses
At present, the
ceramic press base
made by CHAENG has been applied to the production of brick presses and ceramic machines of many companies in Guangdong, Hubei, Jiangsu and Zhejiang, and also been exported to Italy.
Order online
Fill out your message and submit it . Options with
*
must be filled in.
Prev:Work roll chock of rolling mill - choose manufacturer CHAENG
Next:The Last One
CONTACT
Tel : +86-371-55019608
Fax : +86-371-55019608
Skype : GreatWall1958