Newsroom
Rolling mill housing, rolling mill parts manufacturer, CHAENG has significant advantages
2018-10-29 | Editor:
The rolling mill is a device that realizes the metal rolling process. Its working environment is harsh, the main components are susceptible to corrosion and wear, and the technical and quality requirements of the components are high. CHAENG (Great Wall Steel Casting) focuses on the production of large-scale steel castings for more than 10 years, and can cast and process high-quality rolling mill accessories for customers according to customers' drawings and needs.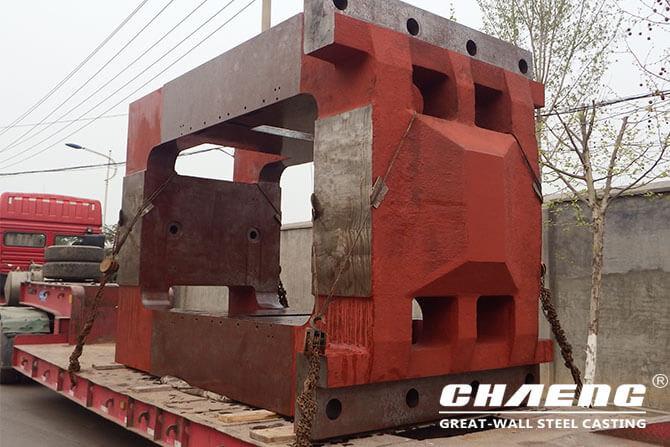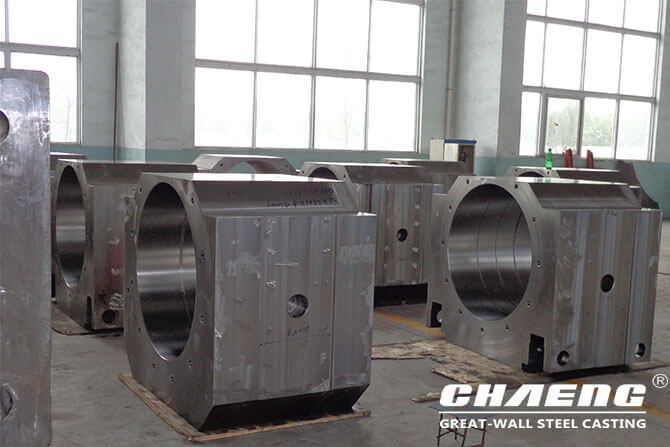 Bearing chock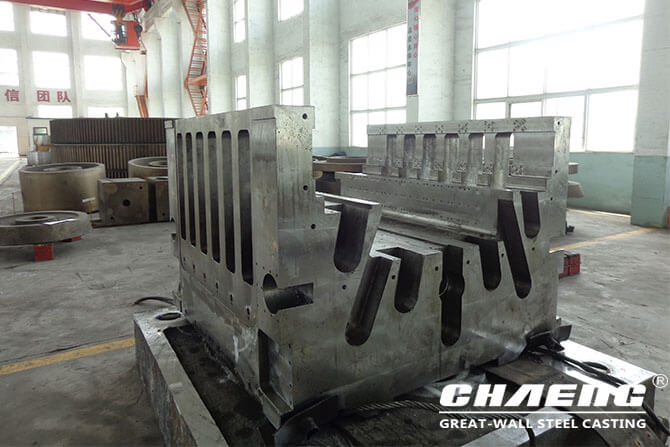 Roll box
Advantages of CHAENG rolling mill parts:
1. Advanced technology and perfect equipment
In addition to supporting all kinds of advanced machining equipment such as car, planing, milling, boring and drilling, CHAENG also has first-class casting technology and computer simulation technology to provide technical support for large-scale steel casting, ensuring the quality of each cast steel part.
2. Delivery time is guaranteed
CHAENG has a strong technical team, detailed production scheduling, extensive raw material purchase channels, and a complete logistics delivery system to reduce the cumbersome links that customers wait for a long time, and ensure on-time delivery.
3. One-stop service
CHAENG not only provides customers with single-piece steel casting part processing service, but also supplies key parts and finished products processing solutions, one-stop direct service, more worry-free.
CHAENG will provide customers with the excellent quality steel castings in China with advanced equipment, good raw materials, top talents and scientific management!
Order online
Fill out your message and submit it . Options with
*
must be filled in.
Prev:Spare parts of hydraulic presses for ceramic industry - types and cases made by CHAENG
Next:The Last One
CONTACT
Tel : +86-371-55019608
Fax : +86-371-55019608
Skype : GreatWall1958