METALLURGY & FORGING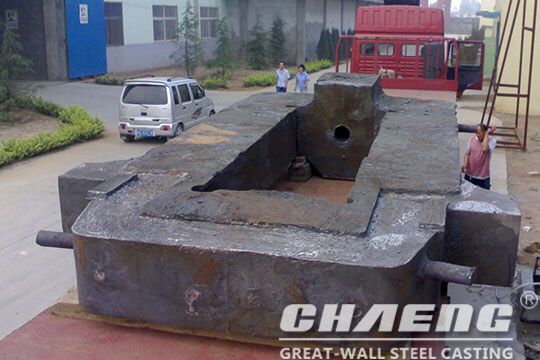 Rolling Mill Housing
| | |
| --- | --- |
| Weight | 23~97 t |
| Material | ASTM: 1035 / DIN: CK35 |
| Application | Rolling Mill |
| Customizable | Yes |
Introduction
Mill housing is an important part of rolling mill stand. As most of the rolling mills work in a complicated environment, during the working process, heavy shocks will be produced from rollers to the mill housing, which may cause the inside surface and the bottom surface of mill housing corrosive wear problem in varying degree. Thus, the gap between the rolling mill stand and the roller bearing chock may exceed the limit value that can be controlled. The working condition of main transmit system may also be deteriorated by the extended gap, which increases the transmit system's vibration shock. The steel ingot will slip while it is biting. Thus the strip shape will also be affect and so does the product quality.
Advantages
1.Great Wall Steel Casting Company adopt CAE simulation software, according to the initial process of simulation arch solidification simulation, analysis, demonstration, complete optimization of the casting process, to make sure rolling mill housings no shrinkage, no shrinkage, dense, good mechanical properties;
2.Great Wall Steel Casting Company adopt modification and ladle bottom blowing argon gas technology and strictly control the quality of molten steel, molten steel to reduce the harmful gases and element content, improve the purity of liquid steel, thus ensuring the quality of Mill Housing;
3.Great Wall Steel Casting Company adopt a unique heat treatment, greatly enhancing the wear resistance and impact resistance, extending its life;
4.Making by the high molecular structure material, endows the roll housing with the good performance of impact resistance and less abrasion,the roll housings casted by us are with good performance of corrosion resistance, which protect the surface from the cooling water's corrosion.
Process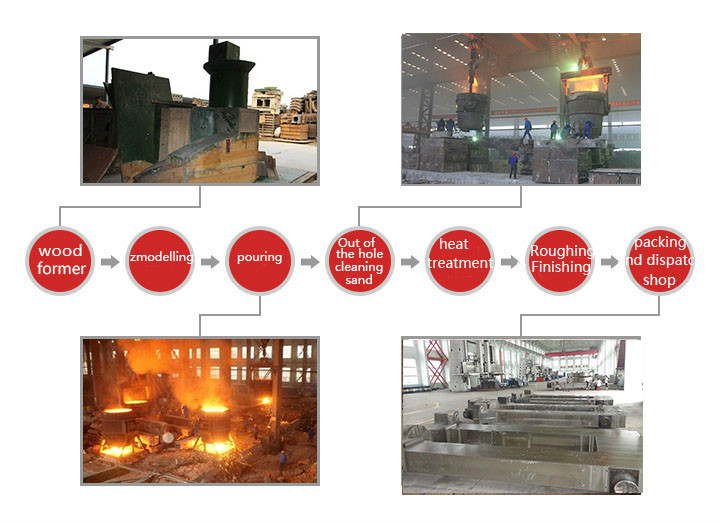 Case
The high quality rolling mill housings produced by Xinxiang Great Wall Steel Casting Co., Ltd are sold to the province of Zhejiang, Shandong, Hebei, Henan, etc. Some of them are favored by many military enterprises.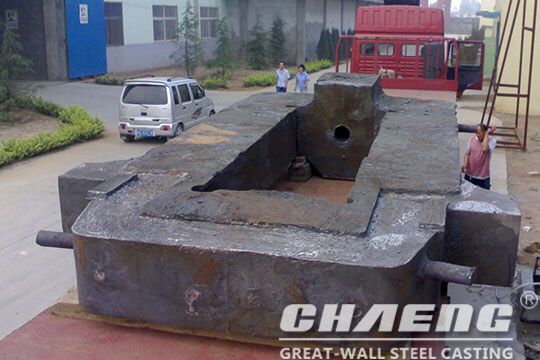 The mill housing made by Xinxiang Great Wall Steel Casting Co., Ltd is used in the rolling mill products of a Shandong Manufacture. .
Order online
Fill out your message and submit it . Options with
*
must be filled in.
CONTACT
Tel : +86-371-55019608
Fax : +86-371-55019608
Skype : GreatWall1958