CERAMIC INDUSTRY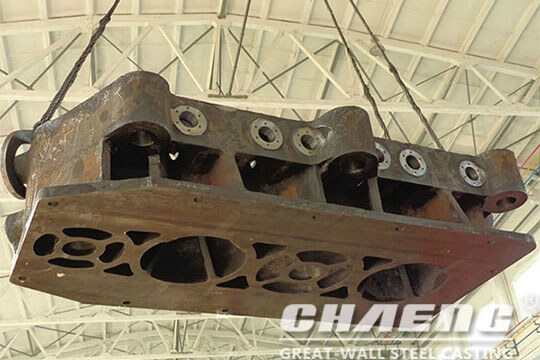 crossbeam for ceramic press
| | |
| --- | --- |
| Weight | 14~87 t |
| Material | ASTM: 1035 / DIN: CK35 |
| Application | Complete sets of parts of ceramics machine and press |
| Customizable | Yes |
Introduction
The crossbeam is the major component used in forging press There are 2 sets of 30 tons alkaline electric arc furnaces and 4 large nature gas annealing furnaces located in Xinxiang Great Wall Steel Castings Co , Ltd Many advanced facilities can greatly guarantee the quality of the beam
Advantages
1.The particular heat treatment technology is carried out for the crossbeam production in Xinxiang Great Wall Steel Casting Co., Ltd. Which may improve the structure optimization and the hardness of the product. The wear-proof and anti-impacting performance can be also enhanced.
2.The high strength steel was used by us in manufacturing the crossbeam which ensure the stability of the component during the long operation time and extend the service life of the component.
3.Our company has quite strong production capacity of steel castings for the component beams, we can provide customers in large batch production with short cast period and large cast quantity.
Process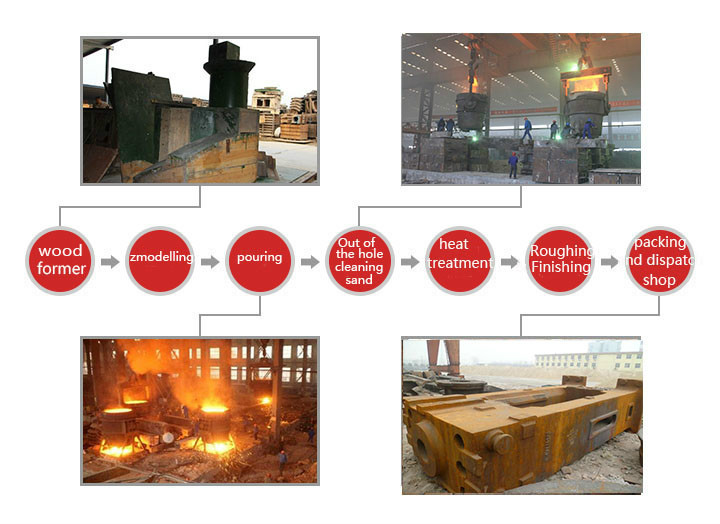 Case
After years of development, Great Wall Steel Casting has exported more than 20 sets of ceramic presses parts to Italy. It has been proved that the steel castings produced by us have stable performance and reliable quality.
A ceramics machine manufacturer of Zhejiang province purchased the beam produced by us to use it as major part in their ceramics machine. The running data shows that the ceramics machine is running steadily with large production capability.
Order online
Fill out your message and submit it . Options with
*
must be filled in.
CONTACT
Tel: +86-371-55019878
Whatsapp: +8618737831240
Skype : GreatWall1958