Newsroom
CHAENG rotary kiln supporting roller, adapting well to your kiln
2018-11-27 | Editor:
In order to ensure the good matching between the new parts and the original machine, the parts of large-scale equipment such as rotary kiln need to be customized according to the users' drawings. After receiving the inquiries from customers, CHAENG engineers fully analyze the drawings and communicate with customers to understand the customer's needs. Intecast CAE software is used by CHAENG to simulate the casting process, process analysis and quality prediction and optimization of the product forming process.
The
support roller
device carries the weight of the entire rotating part of rotary kiln and plays an orientation role on the cylinder body, to make the rotating kiln cylinder body and the kiln tyre smoothly rotate, so the kiln support roller requires super endurance which is also an indicator to measure the quality of rotary kiln products. The kiln support roller produced by CHAENG adopts high-quality materials ZG55 and ZG42CrMo with high tensile strength and good impact toughness, to greatly guarantee the kiln support roller has good quality, large bearing load and good continuous running performance.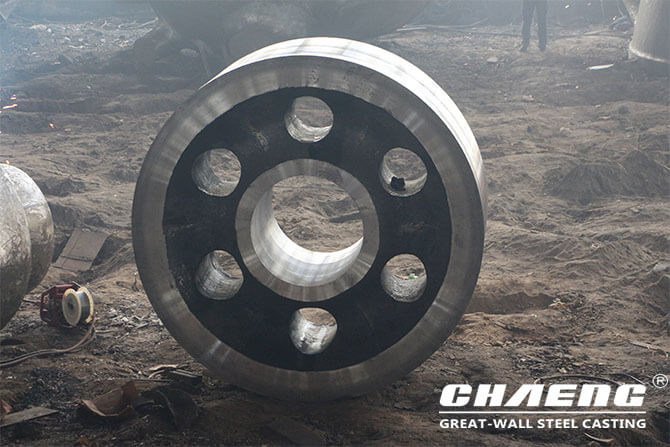 In the casting of the support roller, CHAENG adopts normalizing and tempering processes. The surface hardness of the outer circumference of the support roller is higher than 200HB, the high temperature resistance is good, the friction resistance is small, and the quality of the rotary kiln support roller device is greatly ensured.
With many years of experience in manufacturing rotary kiln equipment, CHAENG has mature technology in the production of kiln support roller, which is more recognized by the major companies. CHAENG kiln support rollers are applied to the construction of many cement production lines at home and abroad, such as: 5,000 t/d cement rotary kiln of Henan Meng Electric Cement Plant.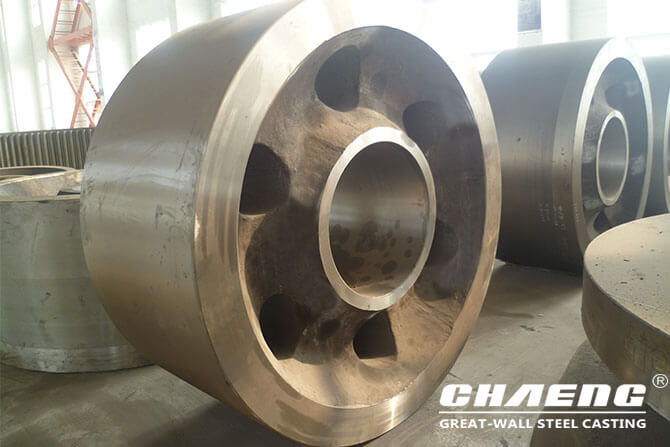 Order online
Fill out your message and submit it . Options with
*
must be filled in.
Prev:Large parts for ceramsite sand rotary kiln
Next:The Last One
CONTACT
Tel : +86-371-55019608
Fax : +86-371-55019608
Skype : GreatWall1958