Newsroom
Sponge iron rotary kiln girth gear
2018-11-29 | Editor:
CHAENG
specializes in the manufacturing large-scale spare parts for various types of rotary kilns such as sponge iron rotary kiln, cement rotary kiln and lime rotary kiln.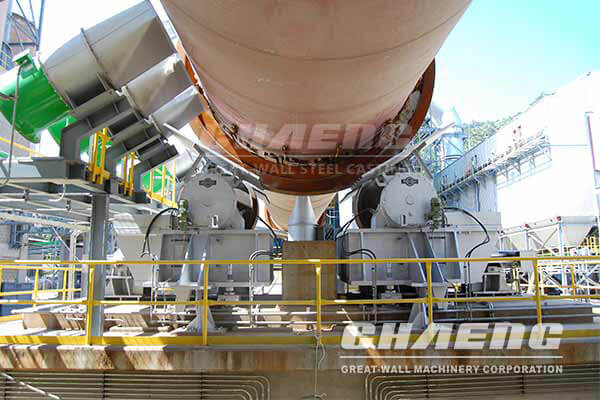 The
large girth gear
is one of the main components of the rotary kiln and the ball mill, which plays a key role in the rotary kiln transmission. The installation quality of girth gear directly affects the stability of the rotary kiln drive system and the rotary kiln operation. The stability, the service life of the lining of the kiln and the operating rate of the rotary kiln, therefore, the quality requirements of the large girth gear in the actual production are high.
CHAENG
has rich experience in customizing large girth gear for rotary kiln in cement industry, chemical industry, metallurgical industry and mining industry. The rotary kiln girth gears produced by CHAENG have been applied to well-known domestic enterprises such as Xinjiang Tianshan Group and Henan Meng Electric Group, and have also been successfully exported to Turkey, Italy, Chile, Germany and other countries, providing reliable operation guarantee for rotary kiln and ball mill.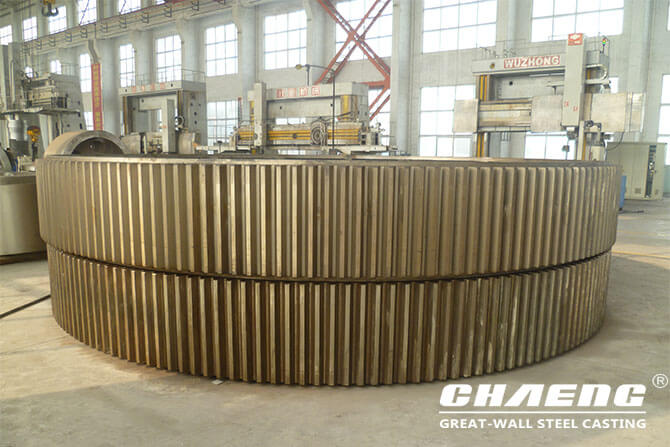 Process advantages of CHAENG girth gear:
1. CHAENG adopts unique heat treatment technologies in the casting, which optimizes the girth gear structure, and greatly improves the hardness, the wear resistance and impact resistance of the girth gear.
2. CHAENG uses high-quality high-strength steel for girth gear casting and optimizes the girth gear based on the transmission characteristics of rotary kiln and ball mill, to improve the carrying capacity and service life of rotary kiln under the premise of ensuring the smoothness of the transmission.
Order online
Fill out your message and submit it . Options with
*
must be filled in.
Prev:CHAENG rotary kiln supporting roller, adapting well to your kiln
Next:The Last One
CONTACT
Tel : +86-371-55019608
Fax : +86-371-55019608
Skype : GreatWall1958