BUILDING MATERIALS INDUSTRY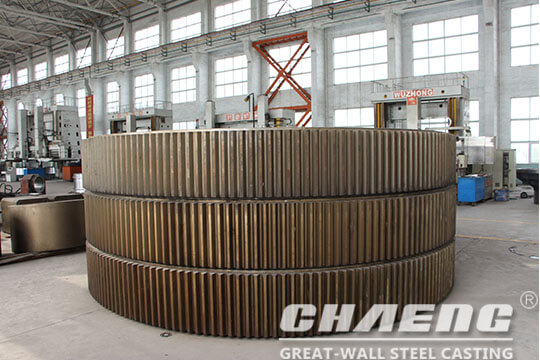 Girth Gear
| | |
| --- | --- |
| Weight | 10-35 t |
| Material | ZG45、ZG42CrMo |
| Application | Ball Mill, Rotary Kiln,Rotary dryer |
| Customizable | Yes |
Introduction
Girth gears (Gear wheels) are large ring gears which are normally fitted to the outside of ball mills or rotary kilns to provide the primary rotational drive,which is required to be operated in a long time So, the quality requirements during the actual production for the big gear ring are very high Girth gears are applied in the mining, cement, minerals industries used in various types of horizontal mills, rotary dryers, rotary kilns and other gear ring applications in heavy processing
Advantages
1. Special Heat Treatment Technology
Great Wall Steel Casting adopts special heat treatment technology to optimize structure, improve hardness and enhance impact resistance of girth gear.
2. Long Service Life
Great Wall Steel Casting adopts high strength steel to produce girth gear. Firstly characteristics optimization of rotary kiln is done to guarantee its stability during long time operation, also to prolong its working life.
3. Factory Price Custom & Quick Delivery
Great Wall Steel Casting has strong steel casting production capability, and it can provide girth gear in large quantity with short period.
Girth Gear(Rotary Kiln or Ball Mill) Quality Testing:
● Girth gear rim is casted in two halves
● Non destructive testing is performed to ensure zero defects
● Machining of gear in multiple steps to ensure best finish and accuracy
● Final quality inspection to ensure CPG quality
Why quality is so important?
Total Girth Gear installation cost survey
Calculation example:
Kiln size ø5.0 x 90 m Production: 4500 tpd
• Estimated cost of parts: EUR 450.000,- (27%) Girth gear + springs etc.
• Est. mech. erection costs: EUR 130.000,- (8%) 29% of parts cost
• Estimated consequential loss : EUR 1.080.000,- (65%) EUR 4500/hour in 10 days
• Total installation costs: EUR 1.660.000,- (100%) Parts 27% Consequential 65% Mech. 8%
Conclusion:
• The cost of the Girth Gear is only a "piece of the cake" compared with the total substantial installation cost.
• Long term solution with Great Wall Casting quality is the best solution to ensure a beneficial investment.
How to Install the girth gear(rotary kiln):
The girth gear is placed near to a kiln tyre so that it is accurately aligned with the rotary kiln axis, with minimal wobble. It is normal for the nearby tyre to be fixed in position with thrust rollers, so that as the kiln expands on warming up, the turning girth gear position remains fairly constant, while the nose and tail of the kiln expand outward.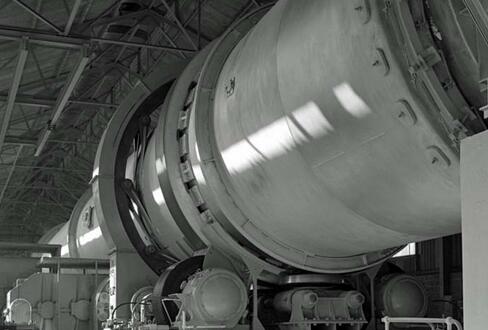 Specification
Specification

Item

Casting Steel Girth Gear

Pressure angle

Customized

Material

Alloy steel & Carbon steel

Application

rotary kiln,ball mill, rotary dryer,etc.

Packing

Seaworthy plywood packaged on stell pallets or as customers' request

Delivery date

Depends on the amount and dimension of products
Process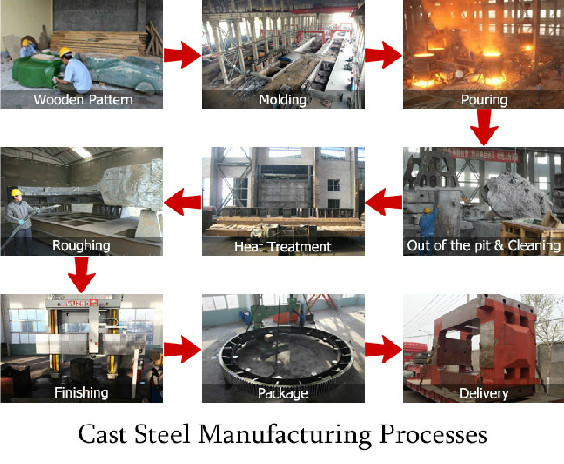 Case
Great Wall Steel Casting's big gears are applied in rotary kiln and ball mill of 5000 tpd cement production line in domestic famous cement enterprises, such as Xinjiang Tianshan Building Material Group, Henan Mengdian Group, etc. and provide reliable guarantee to normal operation of rotary kiln and ball mill.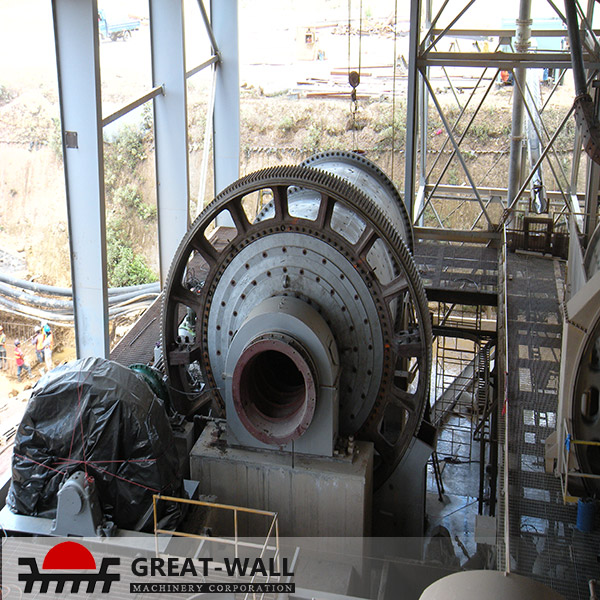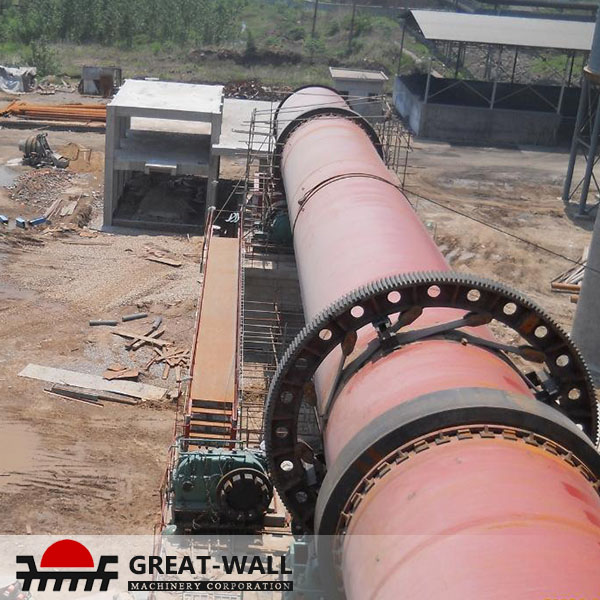 Order online
Fill out your message and submit it . Options with
*
must be filled in.
CONTACT
Tel: +86-371-55019878
Whatsapp: +8618737831240
E-mail: casting@chaeng.co
Skype : GreatWall1958