BUILDING MATERIALS INDUSTRY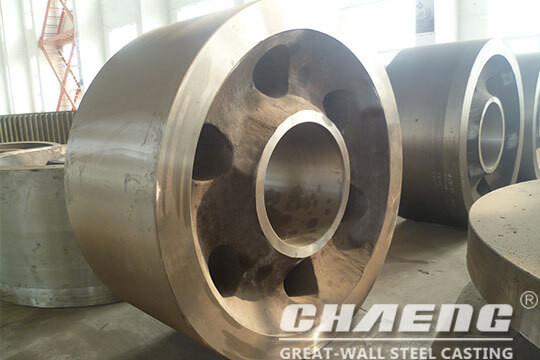 kiln support roller
| | |
| --- | --- |
| Weight | 7~42 t |
| Material | ASTM: 1055 / DIN: 42CrMo4 |
| Application | Rotary Kiln |
| Customizable | Yes |
Introduction
Support roller (support wheel)bears the whole weight of rotary kiln (including barrel, inside bricks, heat exchange device inside kiln, raw material, rolling ring, gear ring), which makes the barrel and the rolling ring rotates smoothly on kiln support roller Therefore supporting roller with strong endurance has become one important standard to judge quality of rotary kiln
Advantages
| | |
| --- | --- |
| Item | Introduction |
| 1.material | Carbon alloy, low alloy steel ZG20SiMn,ZG35SiMn,ZG35CrMo etc |
| 2.process | molding-pouring-cooling-shaking out-heat treatment |
| 3.Test | chemical composition, mechanical property, UT/MT and so on. |
| 4.Machine | rough machined, semi-finished machined, finished machined |
| 5.Certificate | ISO9001:2000,CE etc. |
| 6.Application | The products can be widely used in the area of cement mill,rotary kiln etc. |
| 7.Heat treatment | Normalized,Normalized and Tempered, Quench and Tempered. |
| 8.Molding pit | The deepest molding pit is 45m*16.1m*(-6.0m), the largest casting pit is 87m*16.1m*(-3.5m),2 sets bell type heat treatment furnace(max 18m*7m*4m. |
The Features:
1.Bear heavy load, good continuous operation.
Great Wall Casting adopts ZG55, ZG42CrMo etc. so as to guarantee the quality but also has advantages of bearing heavy load and good continuous operation.
2.Simple structure, easy adjustment and repair.
Great Wall Casting adopts rolling bearing wheel and has the characteristics of simple structure, convenient maintenance.
3.Using process of normalizing and tempering, high product hardness.
Great Wall Casting adopts process of normalizing and tempering, surface hardness of encircle is more than 200HB to ensure its great quality.
Support Roller Design:
The basic design of support rollers has changed little over the years. The support rollers are mounted on a massive cast iron or steel base plate which provides the inward horizontal forces on the rollers and distributes the weight of the kiln over the pier. The spacing between the rollers has to be small enough to prevent large horizontal forces, but large enough to keep the kiln laterally stable. Rollers are designed to subtend 60° at the tyre centre, and this seems always to have been the case. Minor adjustment is allowed so that the kiln can be kept aligned (i.e. to keep the centres of the tyres co-linear) as small changes take place, such as wear of the tyre or settlement of the pier. The roller outer face is made wider than that of the tyre, mainly to allow for contraction of the kiln during shut-down.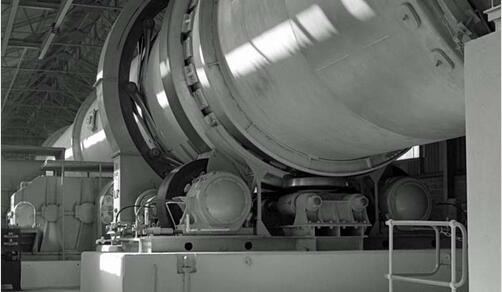 Process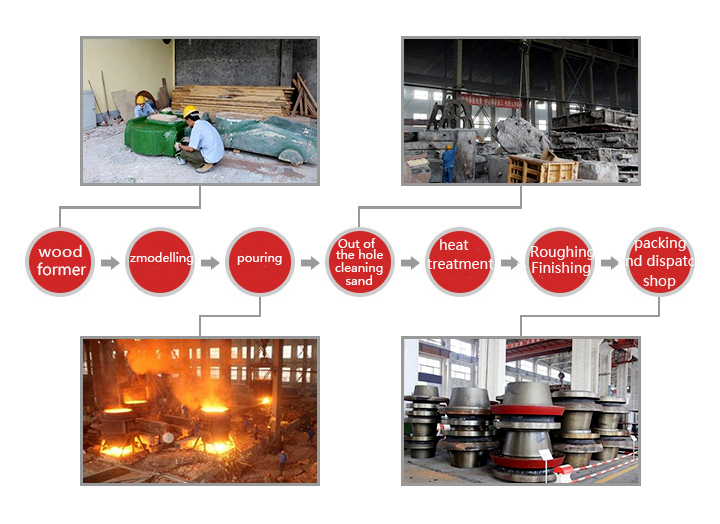 Case
Supporting wheels from Great Wall Steel Casting were installed on rotary kilns of many customers with reliable performance.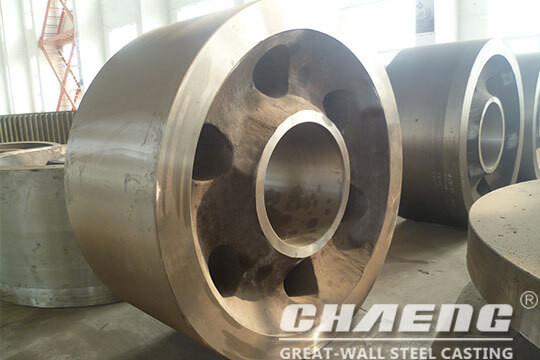 Note:
Great Wall Steel Casting can produce all types of supporting wheels according to customers' drawings and sizes. You are warmly welcomed to visit our company!
Order online
Fill out your message and submit it . Options with
*
must be filled in.
CONTACT
Tel: +86-371-55019878
Whatsapp: +8618737831240
E-mail: casting@chaeng.co
Skype : GreatWall1958