Newsroom
Steel grinding ball for ball mill
2018-11-30 | Editor:
High chromium alloy steel ball of ball mill  is widely used in powder manufacture and ultra-fine processing for cement building materials, metal mining, coal slurry thermal power, chemical engineering, ceramic coating, light industry paper, magnetic materials and other industries. The surface hardness can reach 65HRC, with average hardness gradient distribution, low abrasion, good toughness, and the quality of finished product is as good as GB/t17445-2009 standard. There will be No deformed problems occurring since the first time to use. It can improve the cement Blaine Test and ore concentrates recovery rate, improve the production capacity of grinding machine, prolong the working life of the mill liner, and reduce the production cost.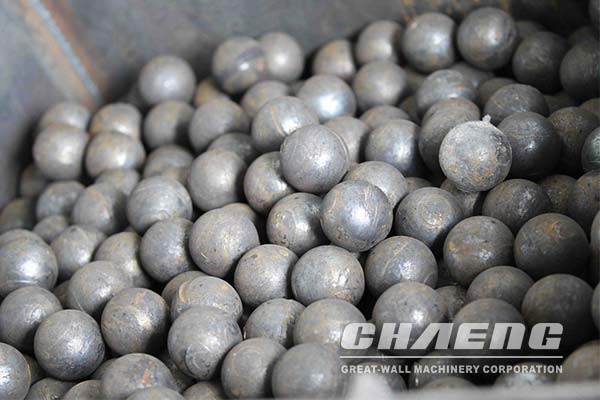 Advantages of CHAENG steel ball:
1. Constant temperature pouring to ensure the quality of products without sand, porosity and collapse;
2. Advanced heat treatment technology to improve the internal structure of the ball, reduce the internal stress of the ball, ensure the crushing rate, and further improve the performance after quenching;
3. High quality materials, good wear resistance and long service life.
Order online
Fill out your message and submit it . Options with
*
must be filled in.
Prev:Sponge iron rotary kiln girth gear
Next:The Last One
CONTACT
Tel : +86-371-55019608
Fax : +86-371-55019608
Skype : GreatWall1958