Newsroom
CHAENG produces high quality ball mill trunnion
2019-07-01 | Editor:
In the foundry industry, the rise of raw materials has caused some steel casting manufacturers to have uneven quality in the production. The
trunnoin
of the ball mill, if the quality is not reached, will cause the whole fracture, which will cause the working efficiency of the mill.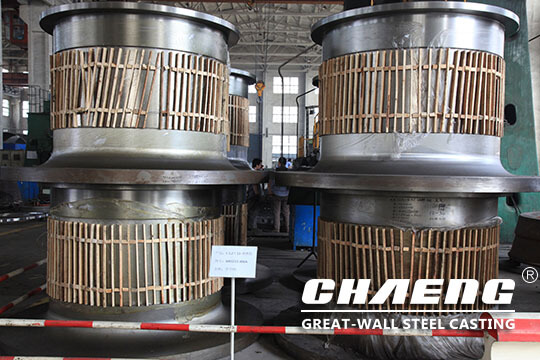 With the development of the national economy, the demand in various fields has been increasing, and at the same time, foundry manufacturers are also emerging. Faced with such a severe situation, CHAENG uses unique heat treatment technology to cast the trunnion, which improves its hardness and enhances the impact resistance.
At the same time, when processing the steel castings in CHAENG, the professional engineers optimized the process structure of the ball mill's trunnion before casting, and ensured the stability of the part under long-term operation. CHAENG believes that only by insisting on innovation and constantly breaking through the casting technology can we cast hard steel castings.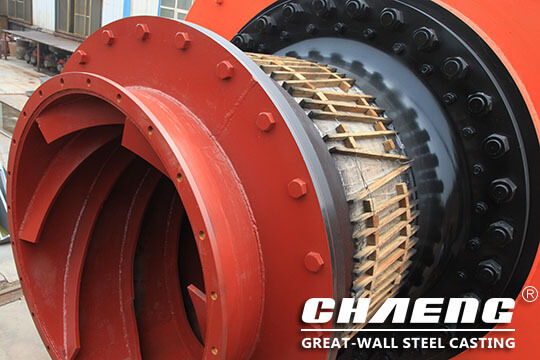 CHAENG constantly updates its own technology, from technological innovation to talent renewal, its technical capabilities continue to improve, and constantly introduce advanced technology equipment at home and abroad to provide customers with high quality
trunnion
casting steel parts. At the same time, in the casting process of CHAENG, strengthen the clean environment of the workshop, safe, healthy and environmentally friendly processing of steel castings!
Order online
Fill out your message and submit it . Options with
*
must be filled in.
Prev:Processing large girth gear, what material wear resistance is high?
Next:The Last One
CONTACT
Tel : +86-371-55019608
Fax : +86-371-55019608
Skype : GreatWall1958