Achievements
Chile copper company purchase 5.8m girth gear from CHAENG
2018-08-30 | Editor:
Product: Mill girth gear
Diameter: 5.8m
Purchaser: Chile copper company
Order time: 2018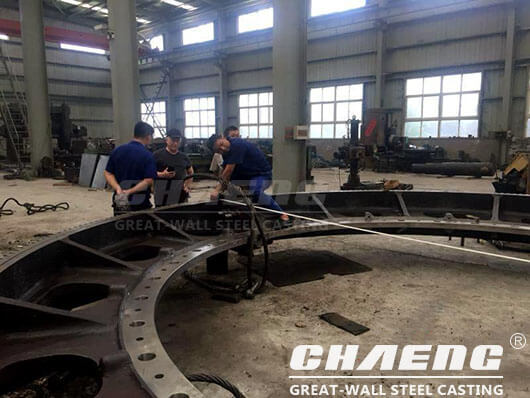 CHAENG
girth gears
with excellent product quality are not only sold throughout China, and also have been successfully exported to foreign markets. For example, CHAENG girth gears are applied to the Xinjiang Tianshan Group, Henan Meng Group, and other well-known domestic and foreign cement enterprises, for the normal operation of ball mill and rotary kiln.
In 2018, CHAENG got an achievement on girth gear manufacturing again. Customers from Chile came to our factory and made a contract with us for a 5.8m girth gear. In June, the finished girth gear successfully was successfully accepted and delivered.
Order online
Fill out your message and submit it . Options with
*
must be filled in.
Prev:Achievement in August! CHAENG slag pots shipped to South Africa and Germany
CONTACT
Tel: +86-371-55019878
Whatsapp: +8618737831240
E-mail: casting@chaeng.co
Skype : GreatWall1958