Achievements
CHAENG slag pot are exported to Italy
2018-11-19 | Editor:
Product: Slag pots
Quantity: 5
Exported to: Italy
Material: Cast Steel
Order time: 2018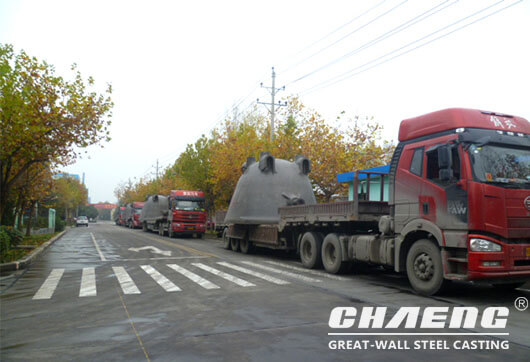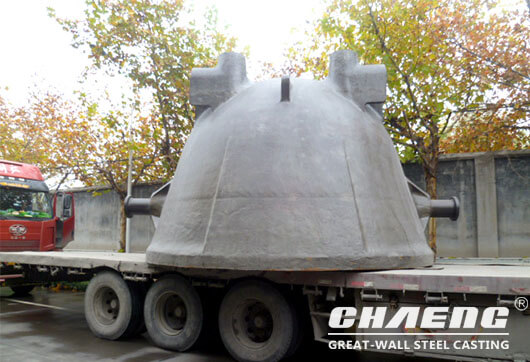 On the afternoon of November 17, 2018, after the efforts of all the staff of Xinxiang Great Wall Cast Steel (CHAENG), the 5 pieces of
slag pots
ordered by the Italian customers were delivered on schedule. This is another batch shipment after the 60th anniversary of Xinxiang Great Wall.
More than 95% of the slag pots produced by CHAENG are exported to the United States, Canada, Mexico, Brazil, Germany, Turkey, and so on. What advantages do CHAENG slag pots have to be loved by many customers?
CHAENG focuses on slag pot production for 10 years and has a strong technical team to provide customized solutions for customers:
Before production, conduct technical exchanges with customers and formulate specific production plans for slag pots;
In the production, the die sinking, molding, pouring, and testing processes are strictly controlled;
Regular training of first-line operators to ensure stable production quality of slag pots.
Order online
Fill out your message and submit it . Options with
*
must be filled in.
Prev:Chile copper company purchase 5.8m girth gear from CHAENG
Next:Nanjing customer purchased three sets of vertical mill rocker arms from CHAENG
CONTACT
Tel: +86-13071023171
Whatsapp: +8613071023171
E-mail: casting@chaeng.co
Skype : GreatWall1958