Achievements
Japan coal mill company phurchased large cast steel parts from CHAENG
2017-08-01 | Editor:
Items:
Roller cover
, base
bearing chock
Material: ZG270-500
To: Japan
Weight: 10-70t
Used in: Coal mill
The Japanese coal mill company phurchase spare pars for ther new environment friendly coal mill, such as base frame, rack, roller cover, bearing chock, roller shaft bearing chock, and so on.
After visiting CHAENG factory for investigation, the company established a steady cooperation with CHAENG.
The door frame made by us is used on large coal mill in the production line in Japan.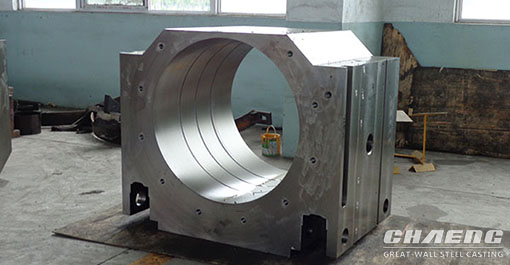 Order online
Fill out your message and submit it . Options with
*
must be filled in.
Prev:CHAENG slag pot exported to South Africa again
CONTACT
Tel : +86-371-55019608
Fax : +86-371-55019608
Skype : GreatWall1958