Newsroom
CHAENG meets you on GIFA 2019
2019-06-10 | Editor:
GIFA 2019 in Dusseldorf, the international trade fair for foundry technology will open its doors for the latest innovations and products from 25 to 29 June, 2019. GIFA is the most important trade fair for foundry technology in the world.As a large-scale steel casting manufacturer in China,
CHAENG
(Great Wall Steel Casting) will carry large-scale mechanical parts slag pots, large girth gears, rotary kiln parts, vertical mill parts and ball mill parts to attend this exhibition.

It is understood that the German exhibition attracted more than 2,200 companies from more than 30 countries, including: the United States, Canada, Australia, Germany, South Africa, Sweden, Mexico, Colombia, Russia, Denmark, Sweden, France, Peru, Brazil and China, etc. The number of visitors is not less than 78,000.CHAENG participates as an invited unit, which is inseparable from its own strength and international influence.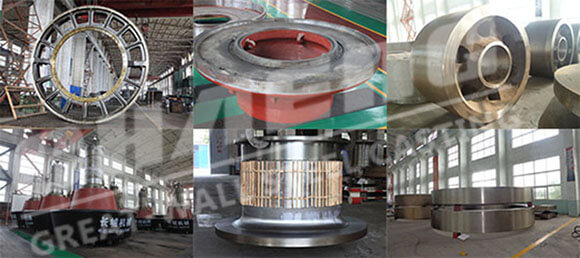 At present,
CHAENG
has formed a systematic service system, which not only provides single-weight 1-150 tons of casting processing for Architectural materials industry,Metallurgical industry,Ceramic industry and Forging industry customers, but also provides processing solutions for large-scale mechanical key parts. The solution fundamentally solves the customer's doubts in the application of steel castings. In 12 years, CHAENG has become a well-known large-scale steel casting processing enterprise in China. Mittal Steel Group and Tata Group are our customers.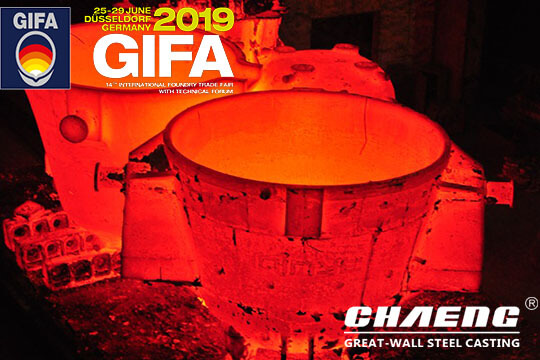 The steel casting products produced by CHAENG (slag pot, large girth gear, rotary kiln parts, vertical mill parts, ball mill parts).If you are interested in our products, please contact us, or in June 25-29 days to visit our booth(Exhibition Hall :14 Booth No.: 14B35-01A) for guidance and negotiations.
Order online
Fill out your message and submit it . Options with
*
must be filled in.
Prev:Use of large rotary kiln accessory thrust roller
Next:The Last One
CONTACT
Tel : +86-371-55019608
Fax : +86-371-55019608
Skype : GreatWall1958