Newsroom
Ball mill liner plate
2018-05-17 | Editor:
Liner plate is an important wearing part of ball mill. Its quality affects the service life of ball mill. Then, how to choose the right liner plate?
The choice of the right ball mill is very important for the cement plant. Choosing the right liner is equally important for the ball mill. When selecting a manufacturer, it is necessary to examine in detail the scale, production strength, product quality, equipment parameters, product prices, and after-sales services. CHAENG has strong scientific research strength, strong processing power, excellent product quality and excellent pre-sales and after-sales service. We believe that it will meet your diverse needs.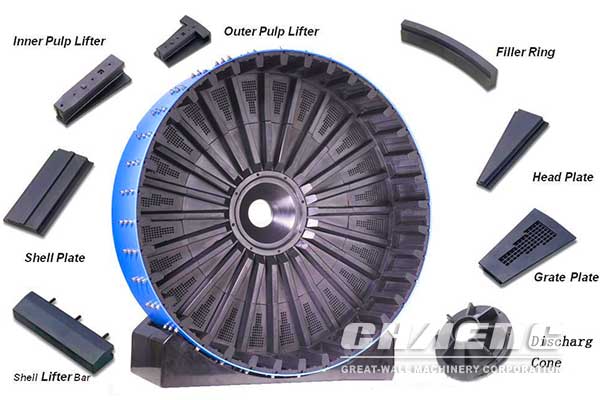 In order to ensure the normal operation of the ball mill, regular maintenance of the liner plate is necessary. For maintenance of liner plate, it is required to master the wear rules of the ball mill liner and prepare the maintenance resources of the ball mill in advance, in other words, it is necessary to replace or repair before the loss failure stage, which can ensure the normal operation of the ball mill without causing waste. It applies to the loss and failure of ball mill accessories appearing in the service life, the the time of the impending failure can be measured according to the law of wear. But for some important
ball mill parts
, it is difficult to check the operation situation, when the regular maintenance is effective.
Welcome to consult us for ball mill liner plates and other parts at any time you need!
Order online
Fill out your message and submit it . Options with
*
must be filled in.
Prev:Vertical cement mill grinding table
Next:The Last One
CONTACT
Tel : +86-371-55019608
Fax : +86-371-55019608
Skype : GreatWall1958