Achievements
Large Nodes of Fuzhou Olympic Sports Center Supplied by Great Wall Steel Casting
2015-08-17 | Editor:steel casting node manufacturer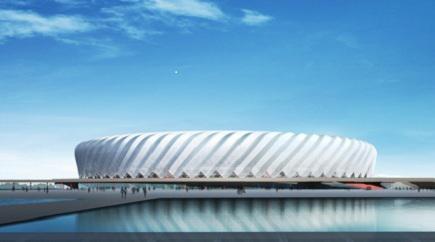 Image:Large Nodes Supplied by Great Wall Steel Casting Fuzhou Olympic Sports Center
Product name: large steel structure nodes
Product material: G20Mn5QT, etc
Weight: 5 ~ 120 t
Application: Fuzhou Olympic Sports Center, Henan Xinzheng International Airport - Second Section Construction, Kalamayi municipal construction of Xinjiang Province, etc.
Order time: 2013
Large nodes of Great Wall Steel Casting have been applied in many large domestic airports, stadiums and other projects, especially the big Asian sports center - Fuzhou Olympic sports center's choice of Great Wall Steel Casting firmly proves its good quality and high reputation.
Order online
Fill out your message and submit it . Options with
*
must be filled in.
Prev:Ceramic Walking Beam Is Highly Welcome in Italy
Next:A cement plant in Jiangsu replace and use the large gear ring from Great Wall steel factory
CONTACT
Tel : +86-371-55019608
Fax : +86-371-55019608
Skype : GreatWall1958