Achievements
A cement plant in Jiangsu replace and use the large gear ring from Great Wall steel factory
2015-08-17 | Editor:China gear ring manufacturer
Xinxiang Great wall steel casting, which the casting skill of large gear ring is excellent. A large cement plant in Jiangsu province, ready to replace girth gear that suddenly go wrong for overwork of the ball mill, The person in charge contact with Great Wall casting in time, asked Great Wall to manufacture a girth gear, which is matched with their ball mill.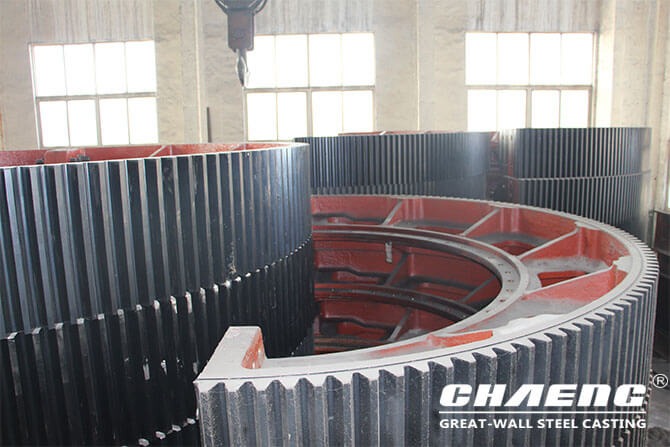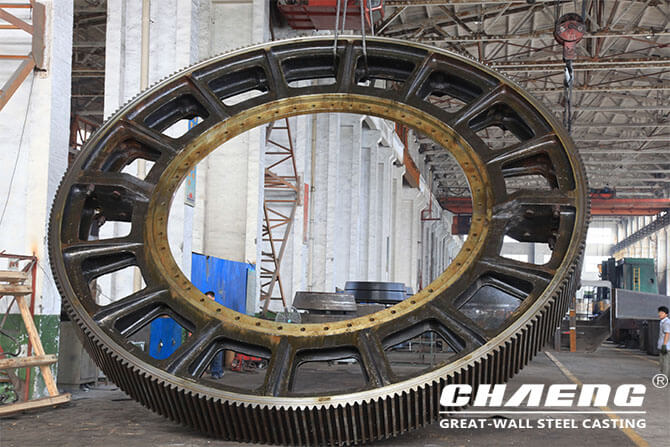 After processing of rough machining, flaw detection, normalizing pretreatment, mechanical machining, eliminate stress, the whole surface of the ring gear quenching, finally passed the quality inspection.The advanced casting manufacturing process of great wall cast steel not only manufacture the firstclass quality, but also minimize the cost of production, then make the best profits to our customer.
Order online
Fill out your message and submit it . Options with
*
must be filled in.
Prev:Large Nodes of Fuzhou Olympic Sports Center Supplied by Great Wall Steel Casting
CONTACT
Tel : +86-371-55019608
Fax : +86-371-55019608
Skype : GreatWall1958