MINING & BRIDGES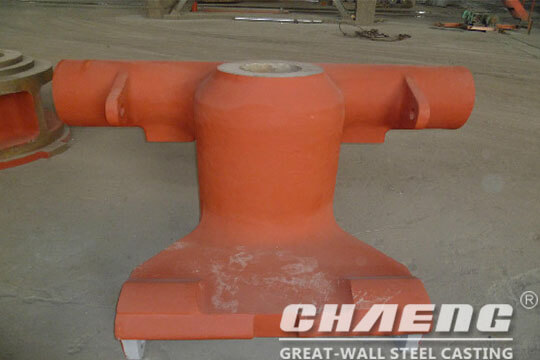 Roller Shaft Bearing chock
| | |
| --- | --- |
| Weight | 3~10 t |
| Material | ASTM: A-27 70-40 / JIS: SCW480 |
| Application | Coal Mill |
| Customizable | Yes |
Introduction
The roller shaft bearing chock is the major component of coal mill. The roller shaft bearing are well sold in domestic market and exported to Japan, Russia and other countries, and gained good reputation from our customers. Currently, many customers who use our roller shaft bearing express that the roller shaft bearings produced by Great Wall Steel Casting have stable quality and good performance.
Advantages
1. The particular heat treatment technology is used in the process of production, which greatly improves its hardness.
2. The roller shaft bearing chock is casting with high strength steel, which ensures the stability of the casting under long time operation and extends its service life.
3. The company has strong production capability in steel castings. It can provide castings like roller shaft bearing chock in large quantity with short delivery time.
Process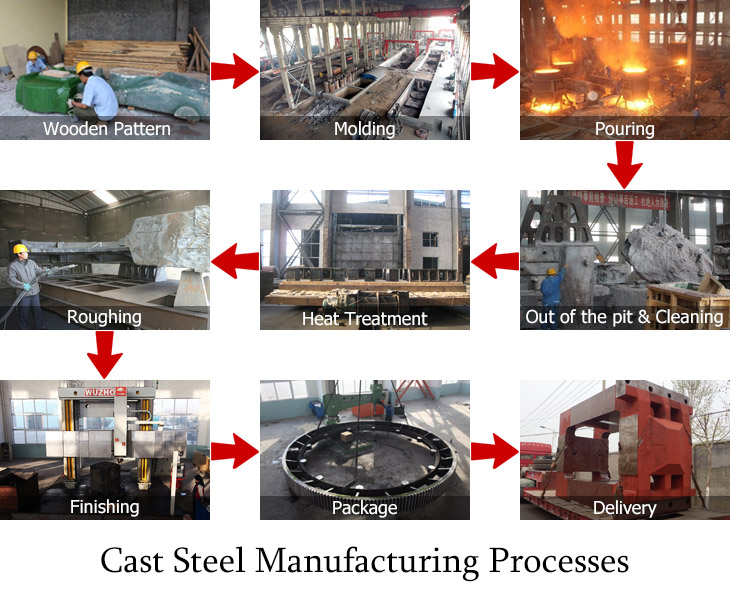 Case
Xinxiang Great Wall Machinery and many other famous coal mill manufacturers use the roller shaft bearing chocks produced by us. They are satisfied with the quality, delivery time and our service.
The coal mill produced by Xinxiang Great Wall Machinery which exported to Japan is equipped with the roller shaft bearing chock and other steel castings produced by us. It has been proved that the steel castings are in high quality and cost-effective.
Order online
Fill out your message and submit it . Options with
*
must be filled in.
CONTACT
Tel : +86-371-55019608
Fax : +86-371-55019608
Skype : GreatWall1958