BUILDING MATERIALS INDUSTRY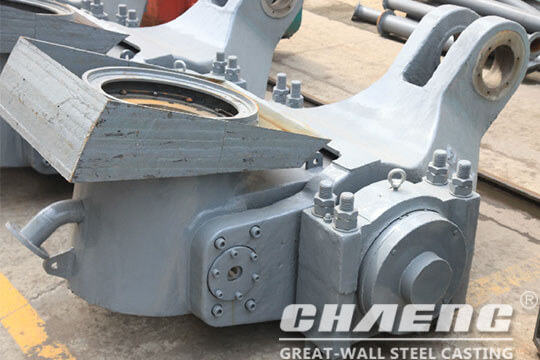 Vertical Mill Rocker
| | |
| --- | --- |
| Weight | 10-25 t |
| Material | ASTM: 1035 / DIN: CK35 |
| Application | cement/slag/GGBS/coal/raw vertical roller mill |
| Customizable | Yes |
Introduction
Vertical mill rocker is one of key components of vertical grinding mill It includes upper rocker, down rocker, rocker shaft, bearing, bearing seat, etc The upper rocker is used to install the grinding roller, and the down rocker connects with hydraulic system Two rockers are connected into a whole by shaft, taper sleeve and taper pin
Advantages
1.The vertical mill rocker produced by Great Wall Steel Casting has better wear-resistant capability and good anti-cracking.
2.We carry out the dressing and finishing by arc air gouging and shot-blasting for the steel castings to guarantee the appearance quality.
3.Before delivery, all the rockers will have NDT inspection several times as per perfect inspection flow. Any defective product is forbidden to leave factory.
Our main material for vertical mill rocker arm is similar as followings:
Standard Specifications for Cast Steel

Country

Standard

Grade

United Kingdom

BS3100

A2

USA

AISI/SAE

UNS J04000

Germany

DIN 1681

GS-60

Japan

JIS-G5101

SC480

International

ISO 3755

270-480
Quality assurance
The fabrication route is governed by the provisions of the implemented Quality System ISO 9001: 2000. The standard documentation ensures the full traceability of every process step:
• Manufacturer test certificates according to DIN EN 10.204 § 3.1 including chemical composition, mechanical properties and non-destructive examination;
• Dimensional check supported with a "as-built" sketch;
• Record of the heat treatment chart;
Process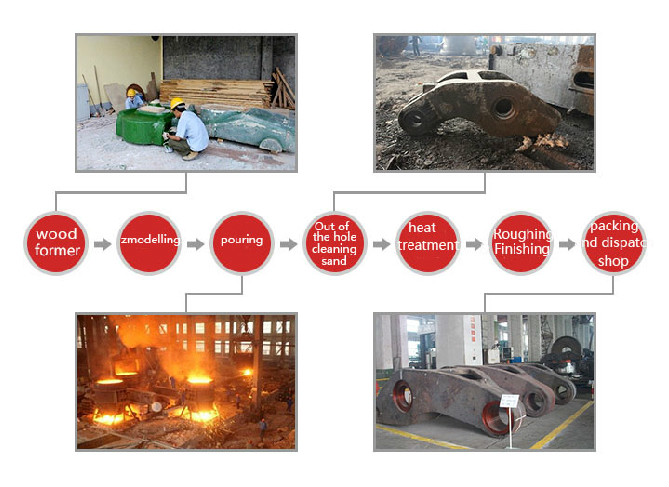 Case
There are many customers in China. The steel casting products can meet both requirements of domestic production process, and international advanced production standards. It have won a good reputation from new and regular customers especially in Tianjin, Henan, Hebei, Dalian, Tangshan etc. because of its good post operation. The casting products ensure the vertical mill's effective operation.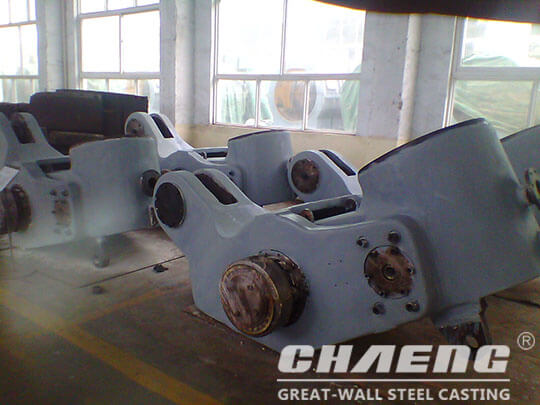 Order online
Fill out your message and submit it . Options with
*
must be filled in.
CONTACT
Tel: +86-371-55019878
Whatsapp: +8618737831240
Skype : GreatWall1958