BUILDING MATERIALS INDUSTRY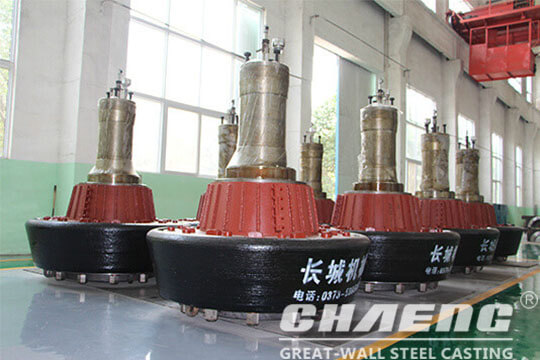 Grinding roller of vertical mill
| | |
| --- | --- |
| Weight | 20-120 t |
| Material | ASTM: 1030 / DIN: 30Mn4 |
| Application | Vertical mill, Slag vertical mill, Cement vertical mill..etc |
| Customizable | Yes |
Introduction
Grinding roller is core part of vertical mill Great Wall Casting can provide customized service according to customers' different processing requirements Besides, it provides finished product manufacturing service for grinding roller including casting, finished machining, surfacing welding, etc We gained good reputation from customers
Advantages
1. Grinding rollers produced by Great Wall Steel Casting have features of high hardness, good anti-cracking and strong wear-resistant capability.
2. During grinding roller production, technicians carry out finishing processing with arc air gouging, which can guarantee outlook quality of steel castings.
3. We promise that, all the grinding rollers shall be NDT inspected on the stress surface through routing testing methods to ensure that each grinding roller is qualified before leaving our factory. Any sub-standard product is forbidden to leave factory.
We can supply products with flow test report:
♦ Chemical composition report
♦ Tensile strength report
♦ Brinell hardness report
♦ Metallographic structure report
♦ Key dimension checking report
♦ Full dimension report
♦ Third part test report
Tensile strength Test report(For example):
Item

Unit

USA

Europe

Tensile strength

psi

>60000

>65000

MPa

>414

>448

Yield strength

psi

>30000

>35000

MPa

>207

>241

Elongation

%

>24,0

>35,0

Reduction of area

%

>35,0

>40,0
Technical parameters:
1. Material: GS 16Mn5 DIN 17182, Carbon steel, Carbon Steel, Alloy Steel, Heat Resistant Steel, Stainless Steel, High Manganese Steel, Copper alloy, Aluminum alloy, Hastelloy Alloy

2. Standard: AISI, ASTM, JIS, BS, DIN, ISO, EN

3. Surface treatment: Shot blasting, Polishing, Galvanizing, Chrome plating, Nickel plating, Passivation, Powder coating, Painting.

4.Technology: Arc furnace smelting; furan resin sand process, CNC machining center, etc. Slag pots are available with capacities of 30 - 1050 cubic feet. Finished weights range from 5 - 75 tons. Our slag pots are utilized in many applications including BOFs, AODs, Electric Arc and Blast Furnaces, and nonferrous refineries for the melting of magnesium and copper nickel smelting.Pots can be filled to capacity with up to 1649º C slag.
How does grinding roller work?
The special working and functional principles make every roller mill operate with a great flexibility.
The material to be ground is crushed between the rotating grinding track and the individually guided grinding rollers. Grinding is carried out primarily through the application of compressive force vertically, the secondary effect being the horizontal shear force.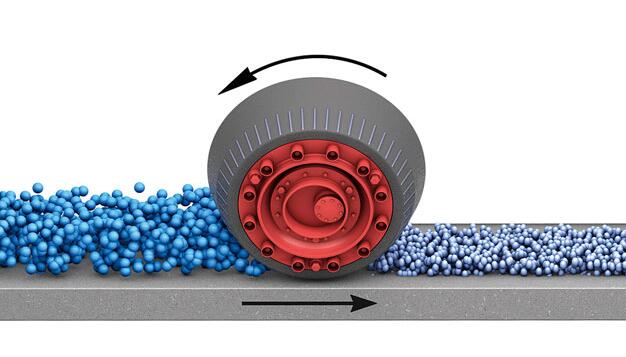 Process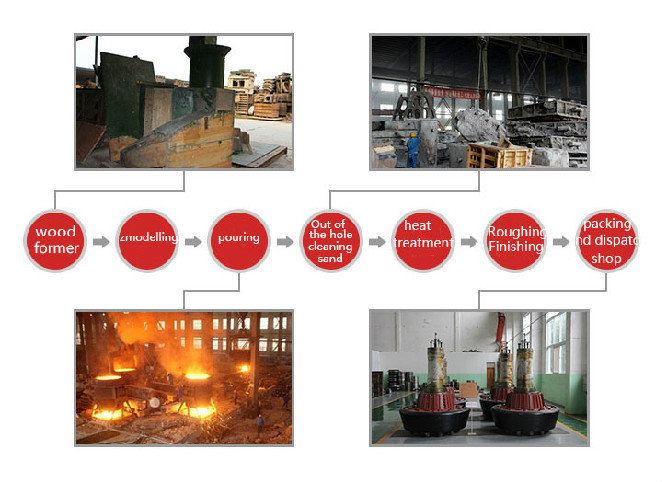 Case
Great Wall Steel Casting supplies grinding roller for international well-known vertical mill manufacturer. The good quality and perfect service gained trust from For Foreign Company. Therefore, Xinxiang Great Wall Steel Casting becomes its best supplier.
Grinding rollers of Great Wall Steel Casting were applied to the cement vertical mill with annual output 900,000 tons of Henan Yuhui Huanghe Building Material Co., Ltd.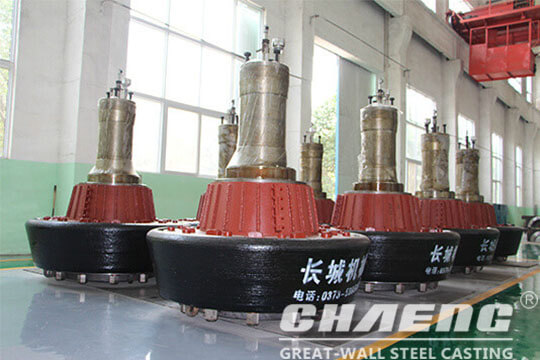 Order online
Fill out your message and submit it . Options with
*
must be filled in.
CONTACT
Tel: +86-371-55019878
Whatsapp: +8618737831240
Skype : GreatWall1958