Newsroom
CHAENG always attaches importance to technical exchanges
2021-05-27 | Editor:
As a large-scale steel casting manufacturer in Henan Province, CHAENG (Xinxiang Great Wall Casting) actively grasps the situation in the current rapid development of the foundry industry, strengthens the close relationship with the industry and social and economic development trends, draws positive suggestions from industry experts, and cooperates with many colleges and universities, to accelerate the transformation of industry-university-research results, and stimulate innovate in foreign exchanges, upgrading, and transformation, talent training and technology research and development.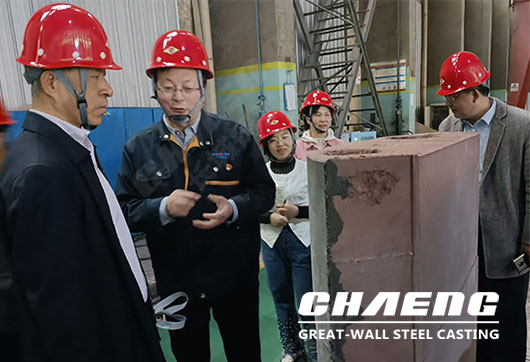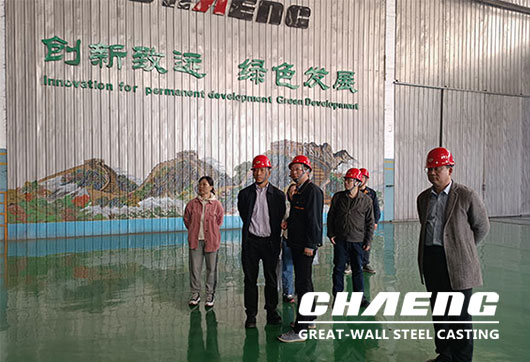 Experts from the Institute of Industrial Economics of the Chinese Academy of Social Sciences visited CHAENG for research and guidance. The experts conducted research on our company's current production and operation, brand building, digital development, R&D innovation, market development, existing difficult problems, environmental protection impacts, long-term development plans, etc., and also put forward a lot of sustainable development suggestions for our company.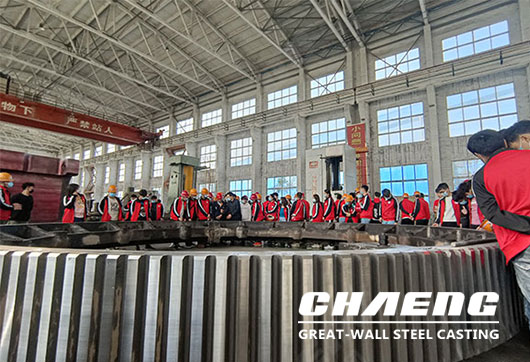 108 undergraduate students majoring in Material Forming and Control from Henan Institute of Technology visited CHAENG for an internship. Under the leadership of the chief engineer of the technical department, Shen Bo, they conducted an on-site observation of the melting process, modeling process, finishing process, and heat treatment process in the foundry workshop, and visited the machining workshop following director Zhang Junqiang.
Order online
Fill out your message and submit it . Options with
*
must be filled in.
Prev:Provide spare parts for cement plants, quality is the foundation
Next:The Last One
CONTACT
Tel: +86-371-55019878
Whatsapp: +8618737831240
Skype : GreatWall1958